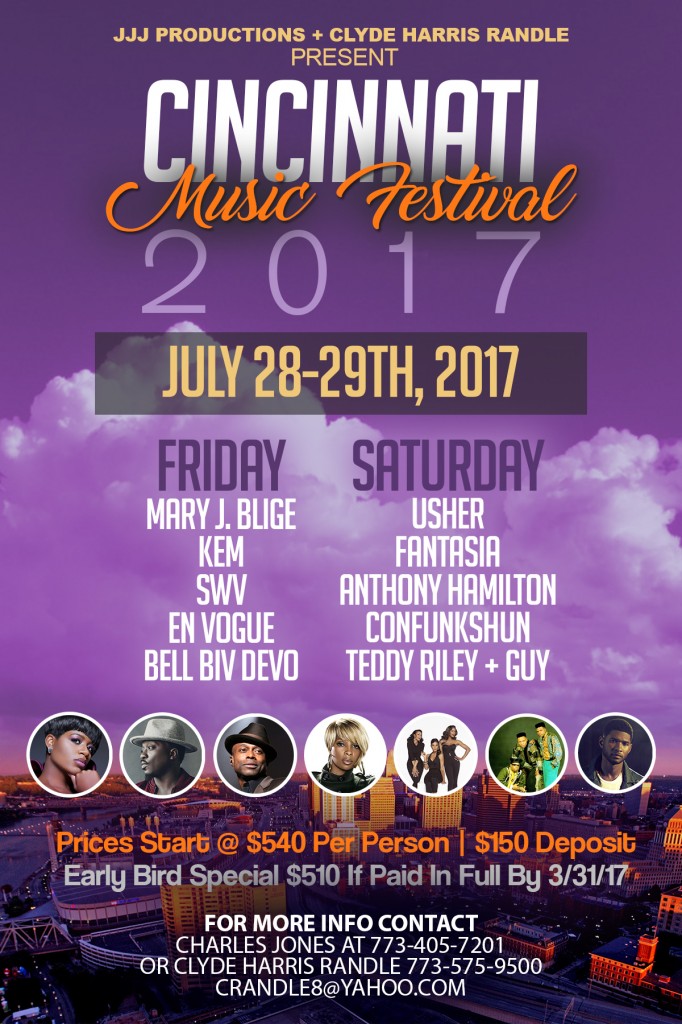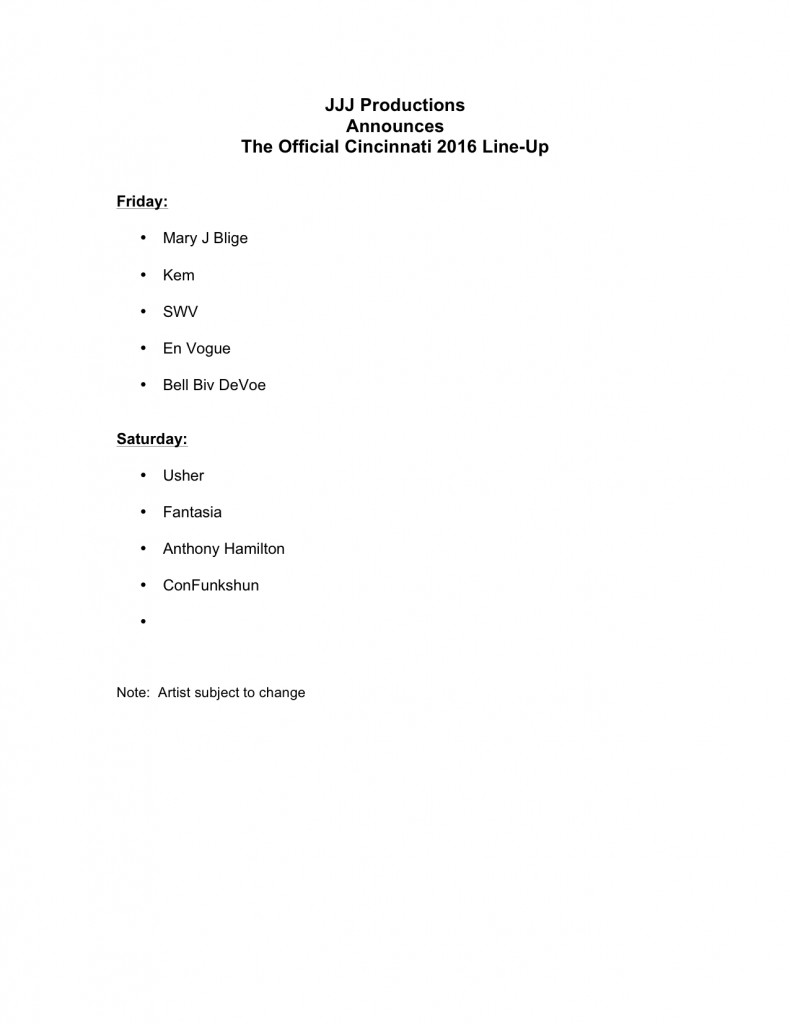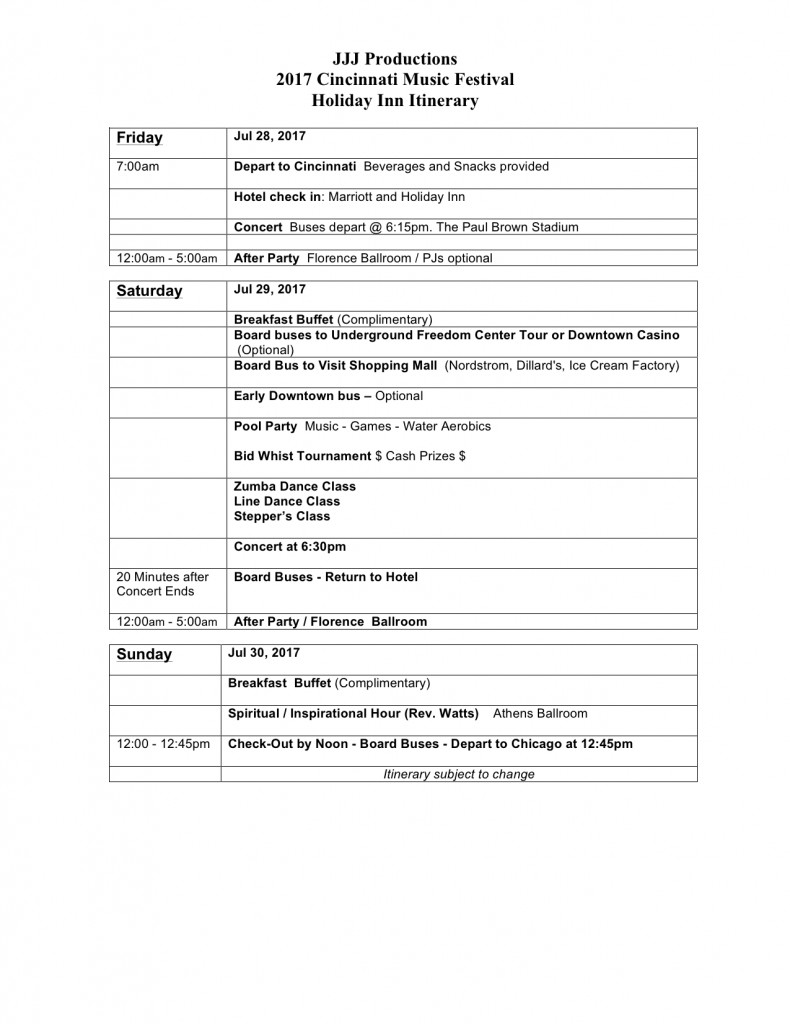 (All packages must be paid in full by June 30, 2017)
As of April 3, 2017, all ROOMS and Packages including rooms are sold out.  Please check in to this site often as we are trying to secure more packages.
Start paying as early as September 2017 for Cincinnati Music Festival 2018.
Payments can be made every first Friday @ Clyde's 1st Friday's Stepper's Set at the 50 Yard Line, 7500 S. Michigan, Chicago, Il 60619 between 6:00pm and 12:00 midnight.  Checks or money orders only please.
See alternative payment options below: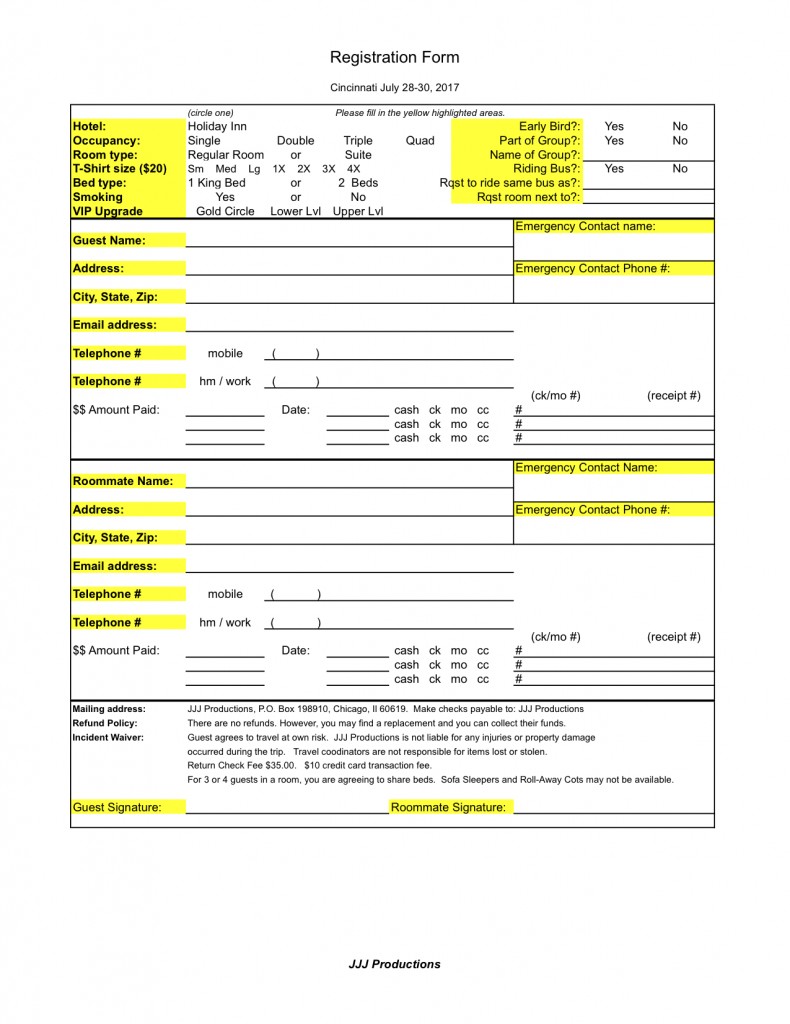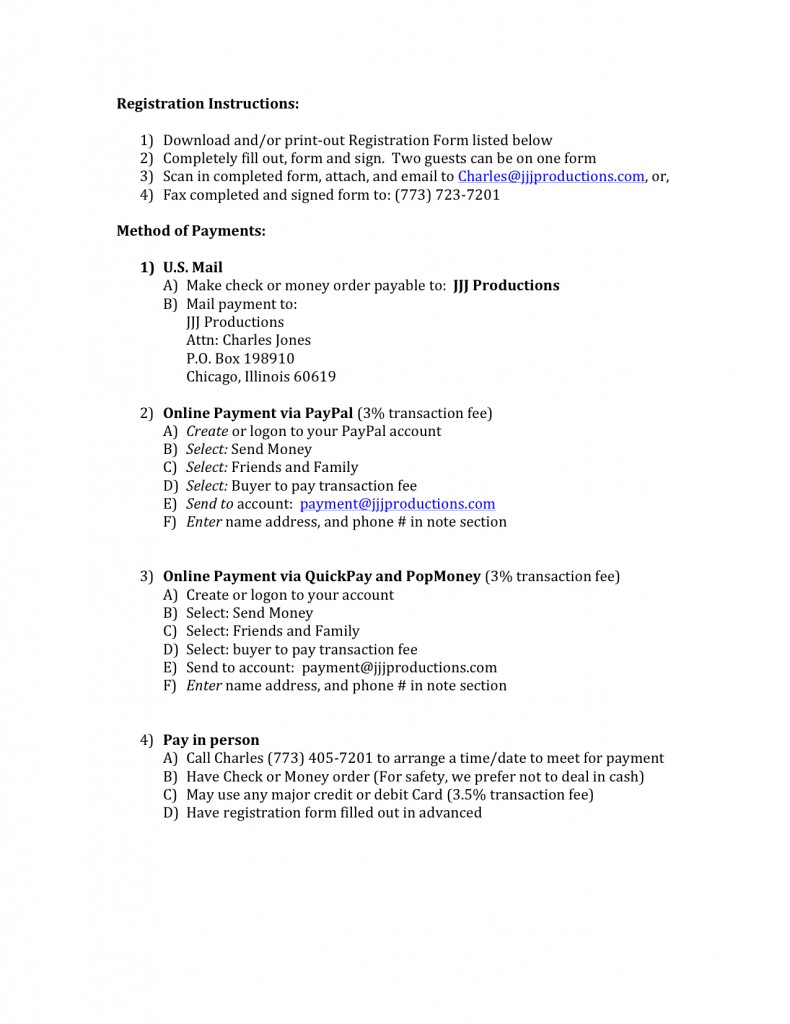 JJJ Productions Seating is in Sections 140, 141, and 142.