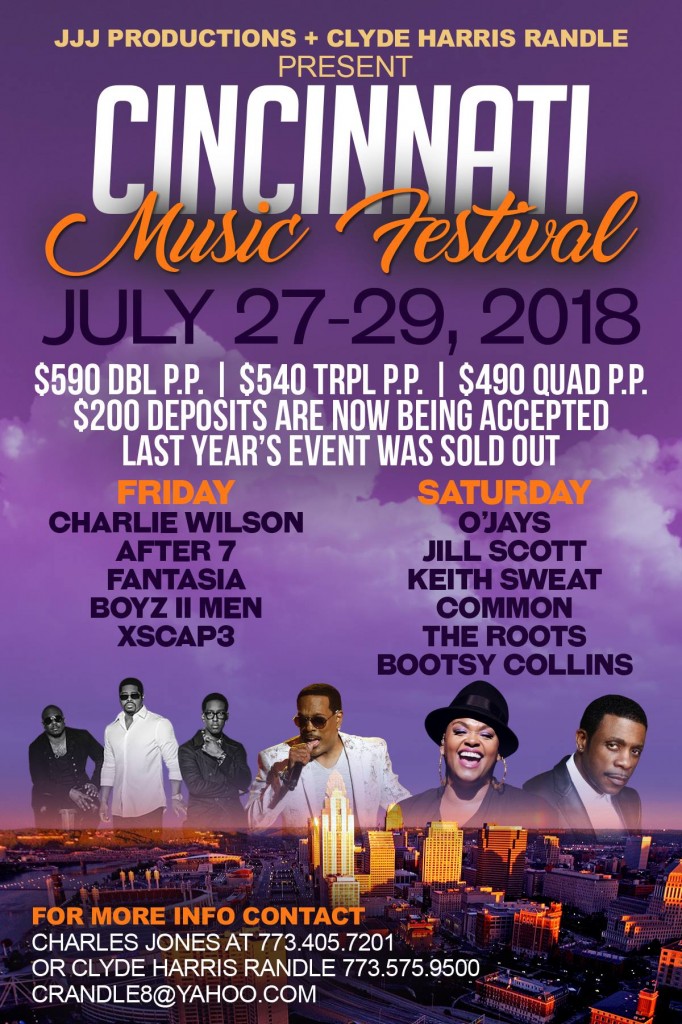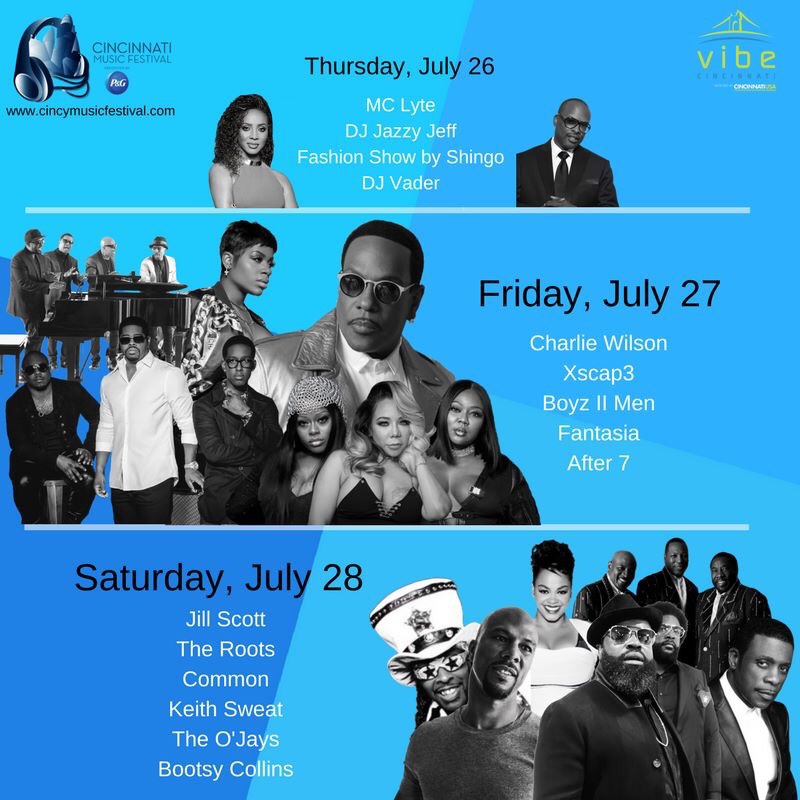 JJJ Productions 2018 Agenda
We have 2 hotels this year:
Hotel East and Hotel North (Both 20 min to Downtown)
Hotel East Pkg Includes:
Round Trip Transportation on Deluxe Coach with Champagne, Snacks, beverages, Music and Movies
Concert Tickets – Friday and Saturday Night - Section 141 – Best Seats in the house!
VIP upgrades are available
Two Nights Stay at Hotel
Friday & Saturday after Concert Parties until 5am
Buffet Breakfast Saturday and Sunday mornings
Visit to underground freedom center ($12)
Visit to Casino
Visit to Downtown Cincinnati during the day
Visit to Kenwood shopping mall
Line Dance Class
Zumba Dance Class
Steppers Class
Pool Party with DJ and Water Aerobics Dancing
Bid Whist tournament ($10)
Sunday Spiritual/Inspirational Hour
Hotel North Package – To Be Announced
To download Hotel East Agenda, click here: Agenda Cinci 2018 Hotel East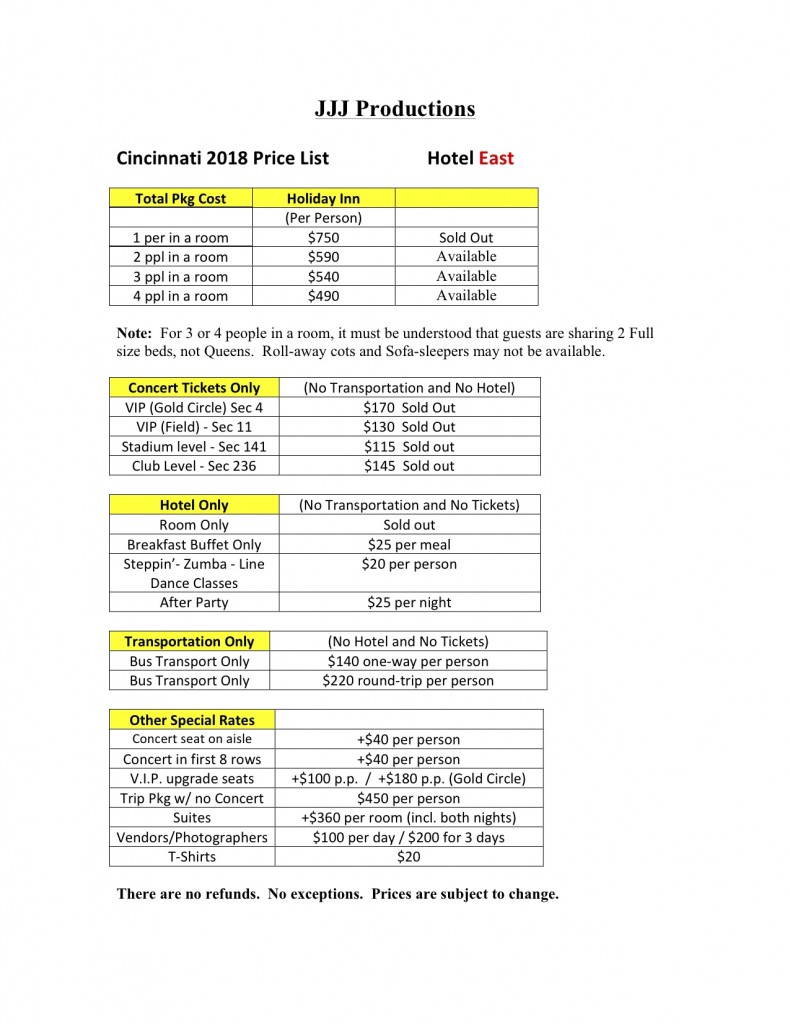 To download Hotel East Pricing, click here: Pricing Hotel East 2018
Payment Instructions
 To Pay In-Person:
Call Val (773) 991-1856 to schedule an appointment
Valerie Wright-Wiley
10751 South Church Street
Chicago, Illinois 60643
All Major Credit Cards accepted – must be swiped in-person
To Pay By On-line Apps:
PayPal, PopMoney, Square Cash, QuickPay or Zelle
Use account: payment@jjjproductions.com
To Pay By U.S. Mail:
Make Checks or Money Order payable to: JJJ Productions
Mail payment and completed registration form to:
JJJ Productions
P.O. Box 198910
Chicago, IL 60619
Payments are also being accepted Every First Friday
Clyde's First Friday Stepper's Set
6:00 pm – 12:00 am at "The 50 Yard Line" Sports Bar:
Willa's Fifty Yard Line
(75th and Michigan)
69 East 75th Street
Chicago, Illinois 60619
Note: Final payments are due by June 30, 2018.  There are no refunds. Itinerary and Prices are subject to change. No cash being accepted.
To download Payment instructions, click here: Payment Methods
To Download Registration Form, click here: Registration Form_Cinci_2018_v1