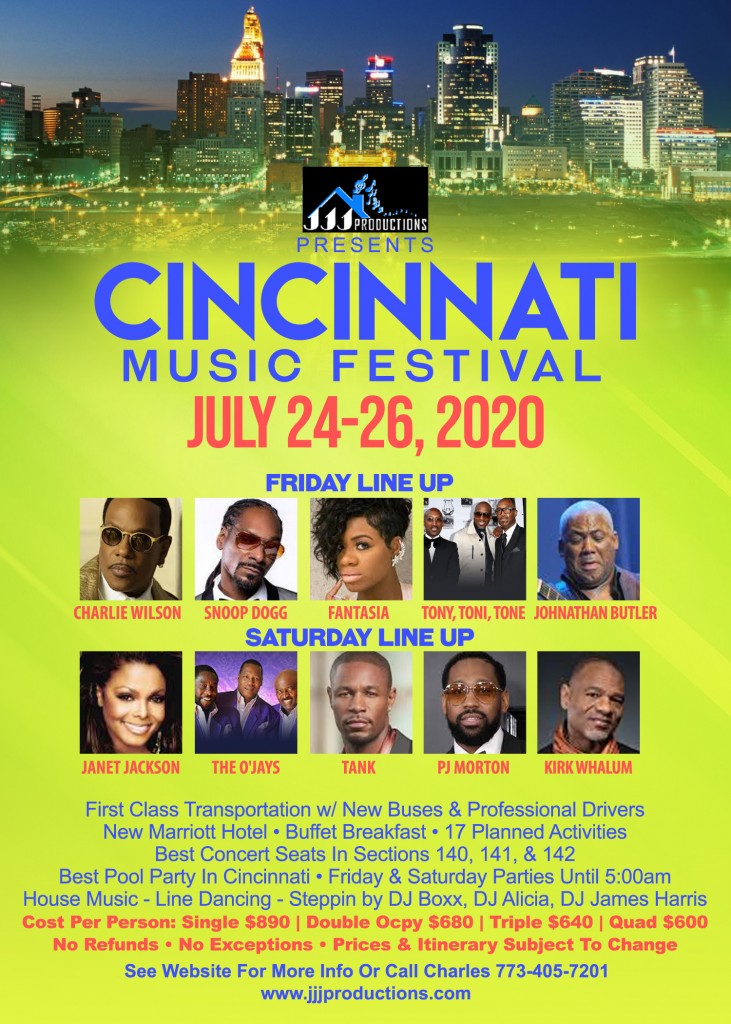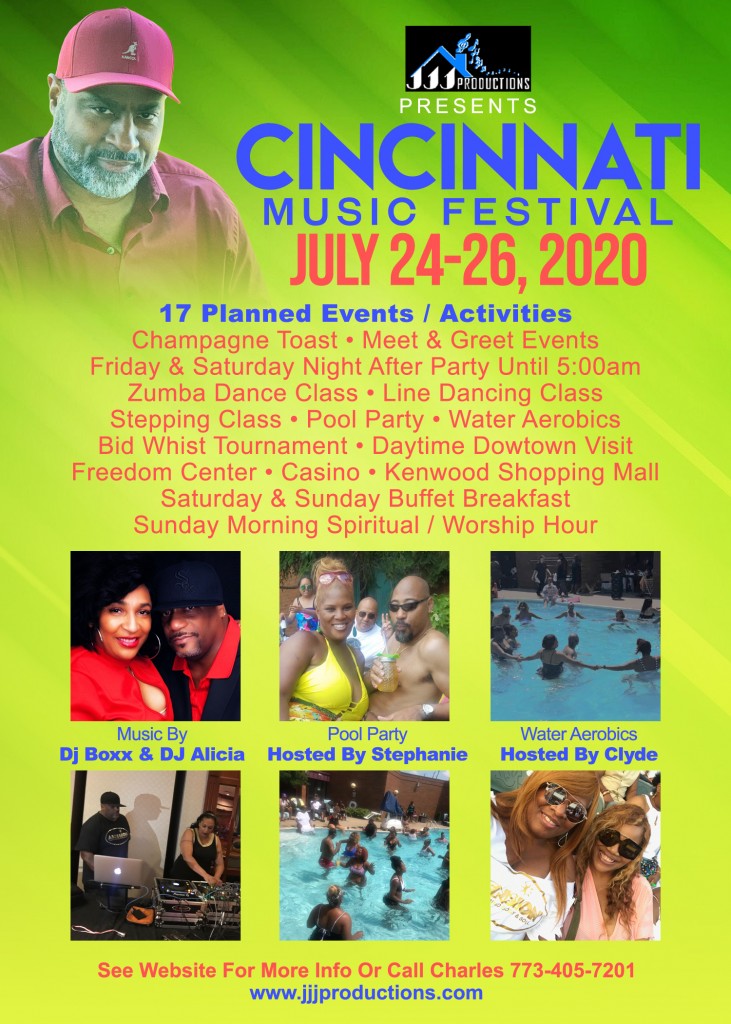 JJJ Productions Cincinnati Music Festival 2020
*** We are close to being sold out – Call first before sending a payment ***
New Marriott Hotel – 20 min drive to downtown
Roundtrip Transportation with newer model buses with Professional, Uniformed, Courteous drivers
Concert Tickets – Best seats one the house: Sections 140, 141, & 142
Gold Circle, Club, and Field VIP are sold out
FRIDAY July 24, 2020
7:30 Show
Charlie Wilson
Snoop Dogg
Fantasia
Tony! Toni! Tone!
Jonathan Butler
SATURDAY July 25, 2020
7:30 Show
Janet Jackson
The O'Jay's
Tank
PJ Morton
Kirk Whalum
Deluxe Coach Round Trip Transportation
Excellent Concert seats in Section 140, 141, and 142
Buffet Breakfast Saturday and Sunday Morning
Pool Party
After Concert Parties Friday and Saturday Night
Museum Visit
Shopping Mall Visit
Bid Whist Tournament
Line Dance Class
Zumba Dance Class
Steppers Lessons
Sunday Morning Spiritual Hour
2020 Cincinnati Music Festival Prices per person
$890 Single
$680 Double
$640 Triple
$600 Quad
$200 Deposit per person
Methods of Payments
To Pay In-Person:
Call Val (773) 991-1856 to schedule an appointment
Valerie Wright-Wiley
10751 South Church Street
Chicago, Illinois 60643
All Major Credit Cards accepted – must be swiped in-person
To Pay By On-line Apps:
Zelle – QuickPay – Cash App – PayPal
(For PayPal, Select Payment type: Friends and family, if you don't, you will have to pay transaction fee)
For all the Payment Apps listed above, please send payments to the following email address:
payment@jjjproductions.com
(Again, send to email address above, NOT to a phone number)
To Pay By U.S. Mail:
Make Checks and Money Orders payable to: JJJ Productions
Mail payment and completed registration form to:
JJJ Productions
P.O. Box 198910
Chicago, IL 60619
Registration Form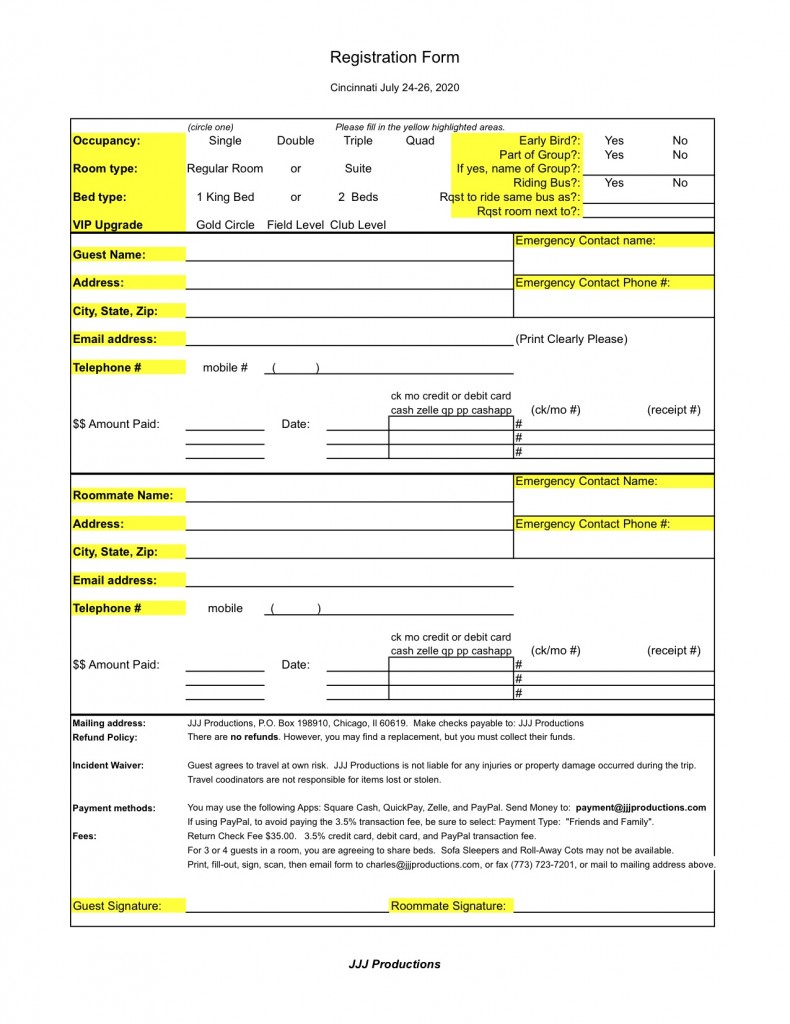 To down load Reistration Form, click here: Registration Form_Cinci_2020
Payments are also being accepted Every First Friday
Between 6:00 pm and 12:00 am at "The 50 Yard Line" Sports Bar:
Willa's Fifty Yard Line
(75th and Michigan)
69 East 75th Street
Chicago, Illinois 60619
Note: Final payments are due by June 30, 2020. There are no refunds. Itinerary and Prices are subject to change. For Safety Reasons – No cash being accepted.
Any questions, call Charles (773) 405-7201.
Thank you!