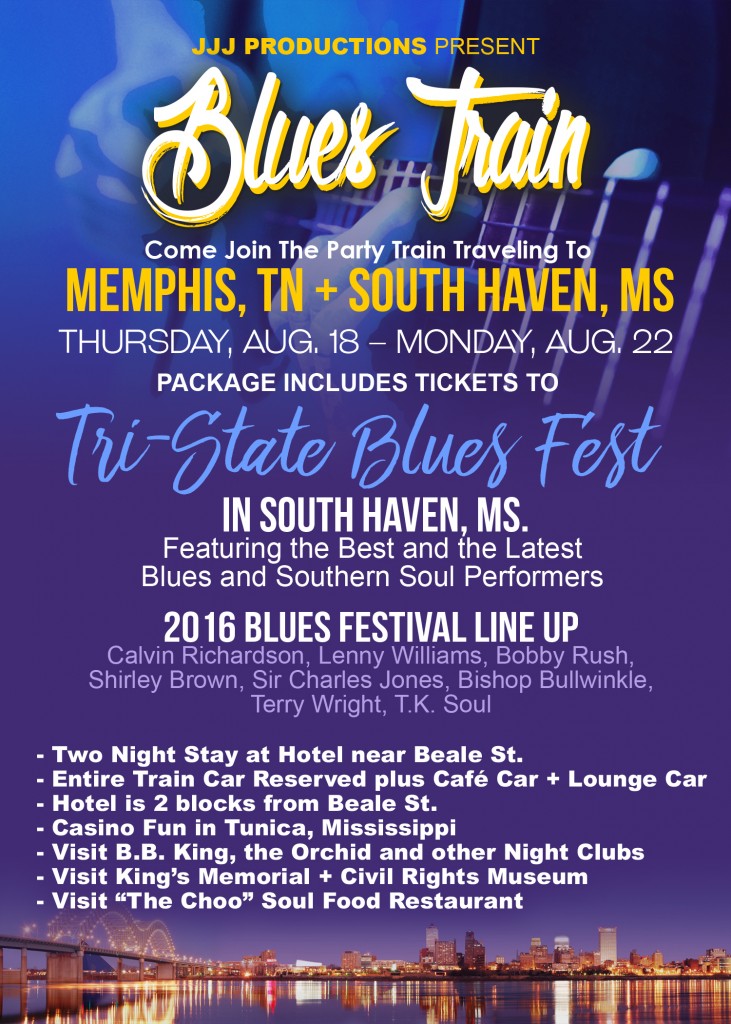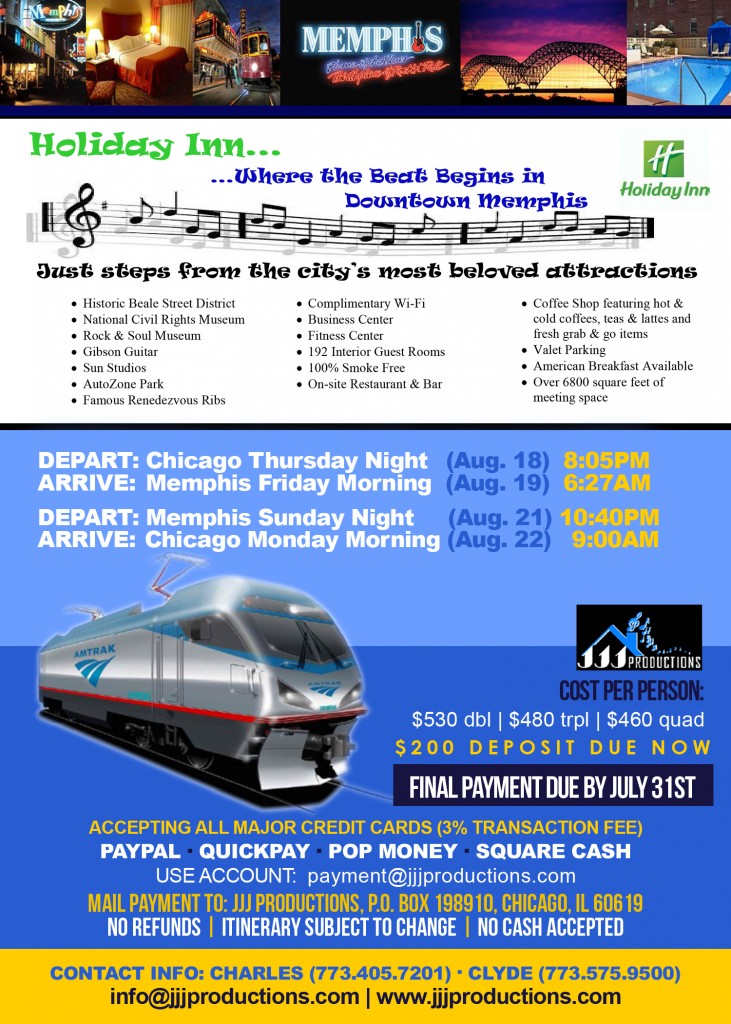 Do you like Johnny Taylor and Tyrone Davis?   Well, you are going to love this Blues Concert Saturday Night in South Haven, Mississippi!  Even if you don't know much about The Blues – This is going to be a hellava fun, exciting, yet relaxing trip!
Hotel is near Beale Street in Memphis, walking distance to B.B. King's Club and Sweetie Pies Restaurant. We will visit several Night Clubs and Juke Joints – Real Juke Joints!  Even Tunica, Mississippi is right down the road.
And Yes, We are traveling by train – Amtrak!  We have the entire train car booked! You do not want to miss this experience! Once train car is full, we will be sold out, so book early – book now!